WAKEY
Assisting Parent-child Communication for Better Morning Routines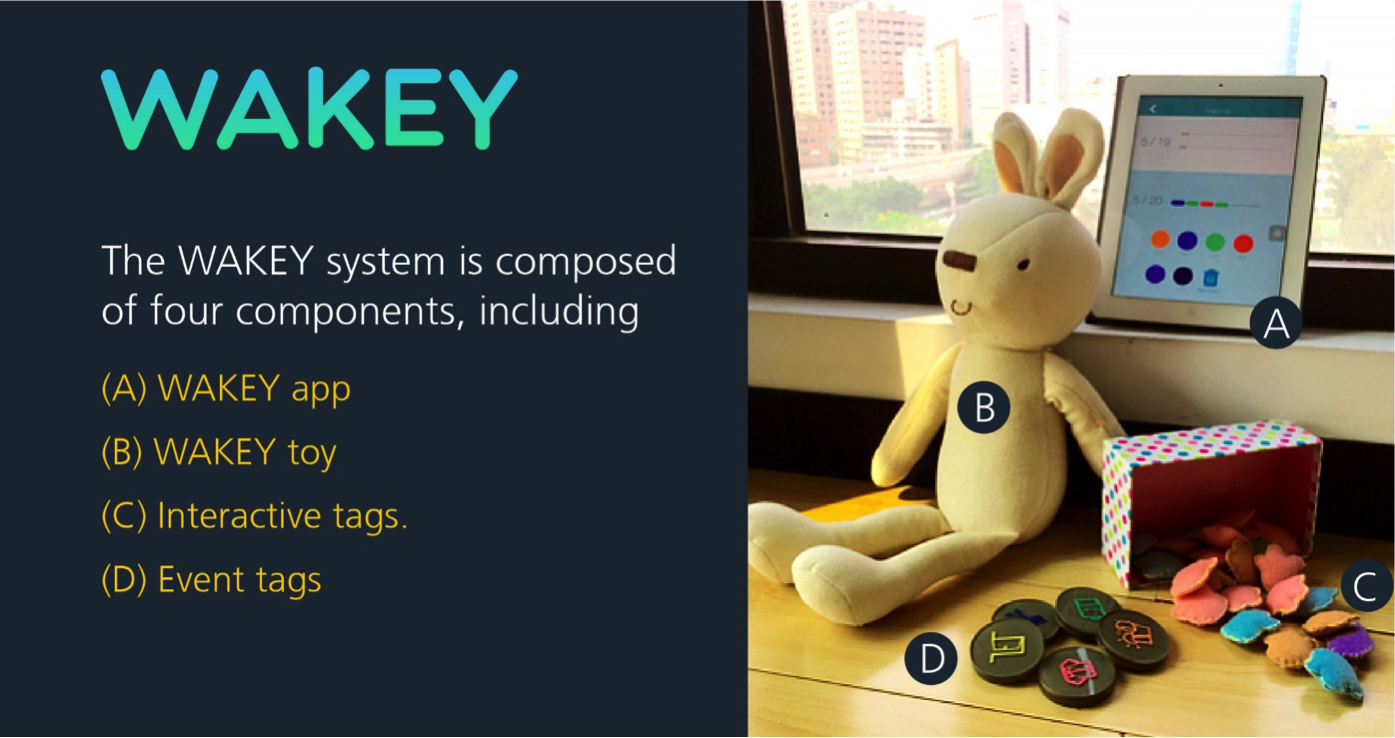 Parent-child communication is an essential element in behavioral and character development in early childhood; however, parents may find it difficult to be aware of how they talk to their children. Through extensive field studies with experts and parents, we found that parents are more likely to experience communication conflict with preschool children (3-6 years old) on school mornings. In consultation with domain professionals and families, we designed WAKEY, a technology-based approach that helps parents use better communication strategies to teach preschool children to carry out their morning routines. Following the intervention with WAKEY, parents reported significantly reduced levels of frustration during morning routines and greater independent behavior by children. Furthermore, parents reported experiencing changes in their parenting attitudes and finding new insights into communication.
Alexa enabled Jarvis
A voice interface for configuring and controlling smart home appliances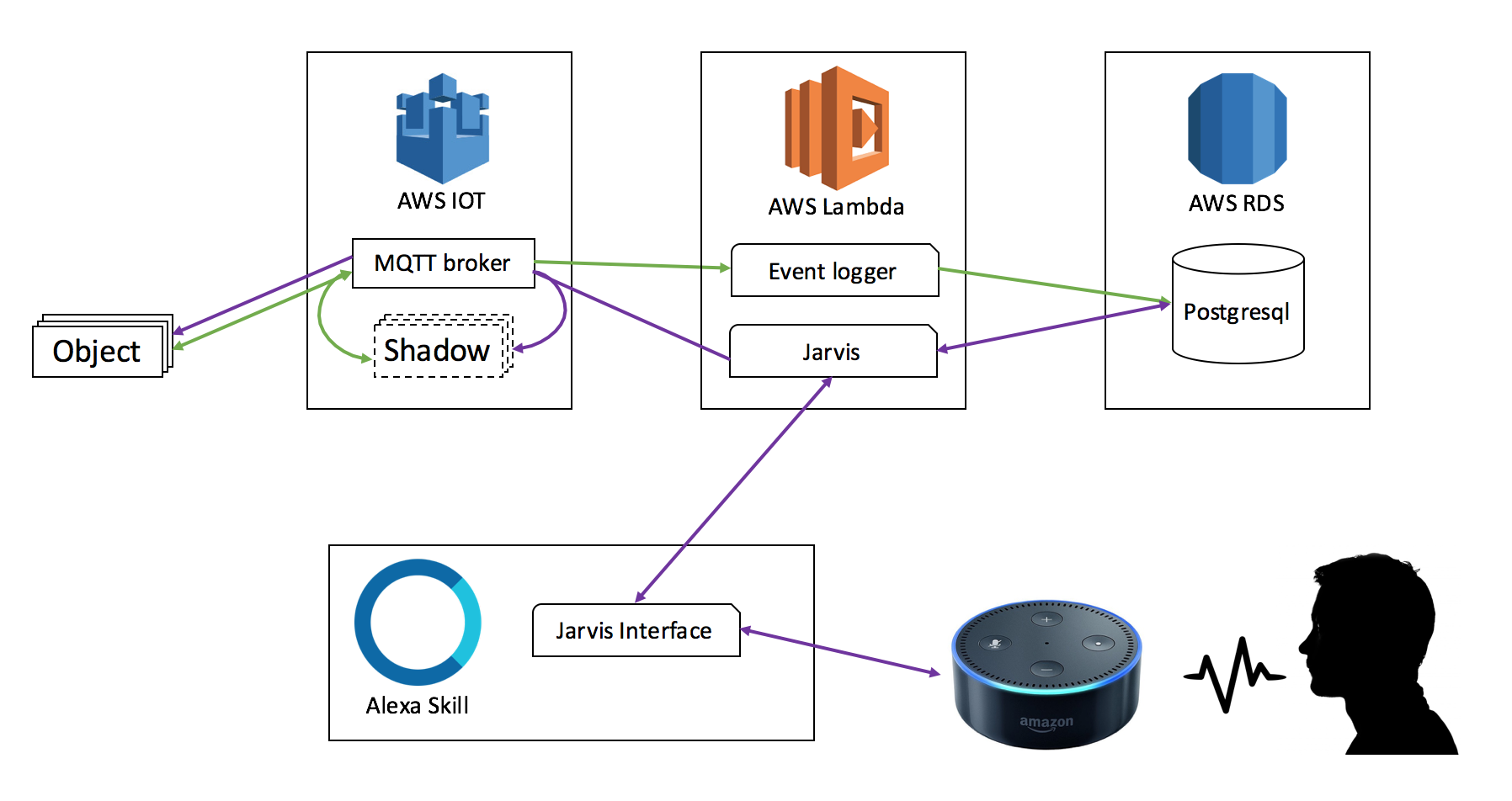 Many of IoT products are aimed to end users, especially in smart home applications. However, installation and configuration of electronic devices are usually bothersome, which stops most non-technical background families from adapting smart home solutions. In this project, we proposed a intuitive way to configure smart home appliances via voice interface and builded a prototype system on top of Amazon Alexa skill.
PicMemory
Enriching Intergenerational Family Interaction and Memory Collection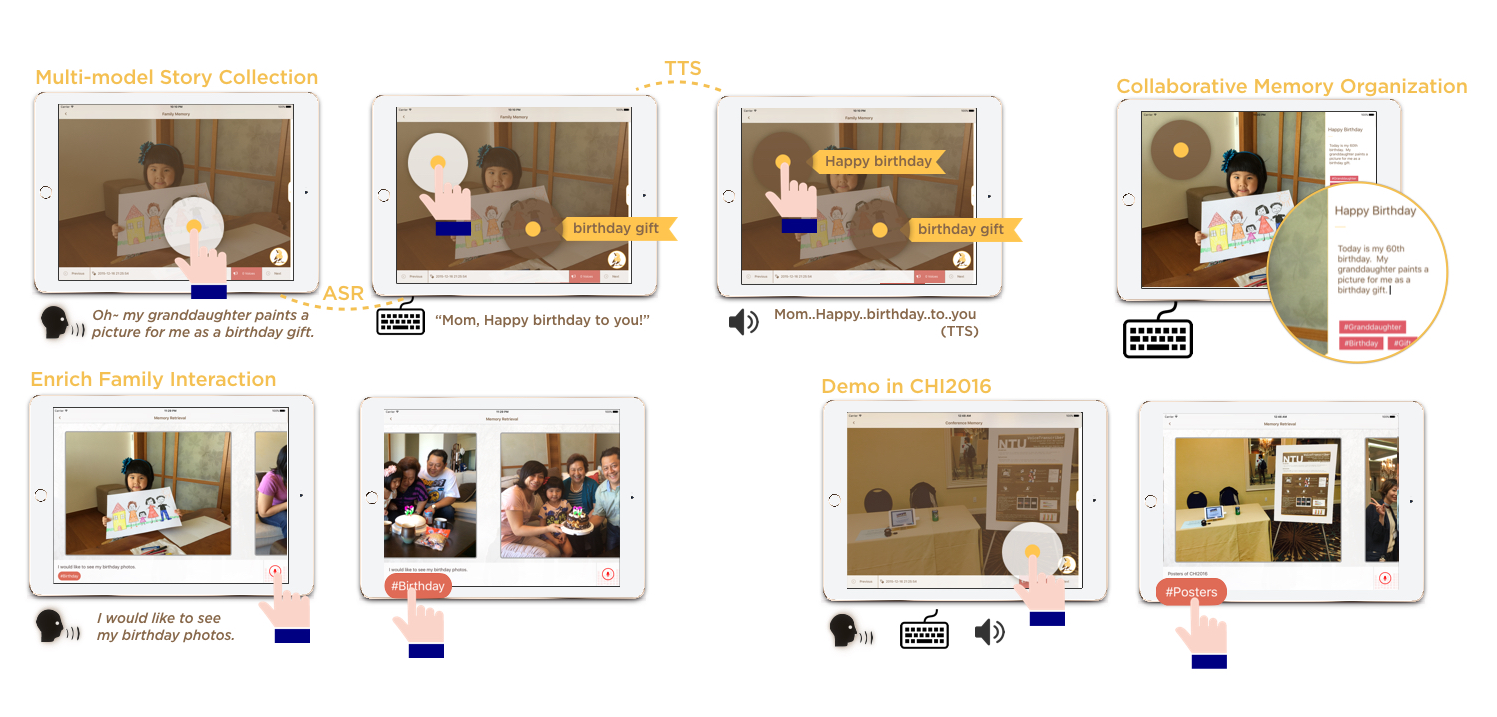 PicMemory, an interactive mobile application for the intergenerational family. The goal of PicMemory is to create opportunities for enriching the family interaction and collaboratively collecting family stories among family members. In the demo of CHI2016, we imitated the ideas to facilitate the interaction between the authors and the participants and to collect shared memories about the demo session.
Chatmood
A Mixed-initiative Labeling Approach to Building Natural Dialogue Corpus for Sentiment Analysis

Natural dialogue corpus is a useful resource in sentiment analysis research. Scientists could make computer better understand human intension with it, but it is difficult to obtain. The ordinary way to build a corpus is to recruit experts or workers to label the collected conversion log. However, experts or workers may not truly understand the sentiment contained in the log. Furthermore, some feelings are hard to reconstruct after the moment passed. In this work, we propose a mixinitiative labeling approach which is designed to let people contribute labels during the conversation with minimum efforts.
Crowd Critique
Enhancing Diversity and Coverage of Crowd-Generated Feedback through Social Interaction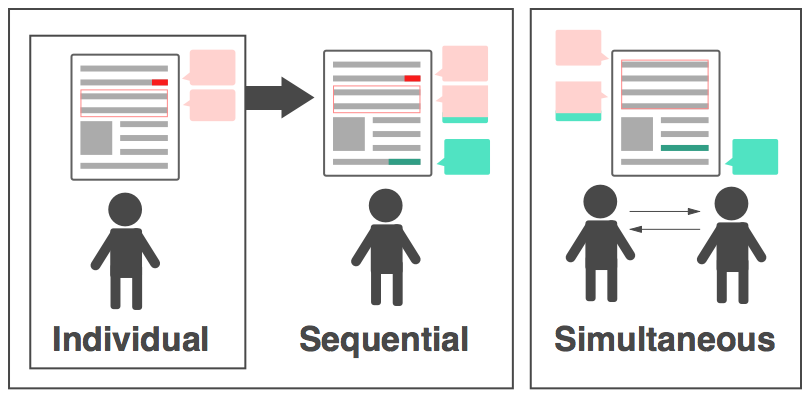 Feedback is an essential aspect of achieving better result for academic writing. It helps people understand the issue and improve their work in the iterative process. However, obtaining diverse and complete feedbacks from others remains a challenge. Recent studies focus on generating a high-quality single feedback by task decomposition and structured guidance, but neglect the improvement of overall feedback quality. Splitting the feedback process into small pieces in review writing task will loss the big picture in terms of context, struc- ture, and other global information.